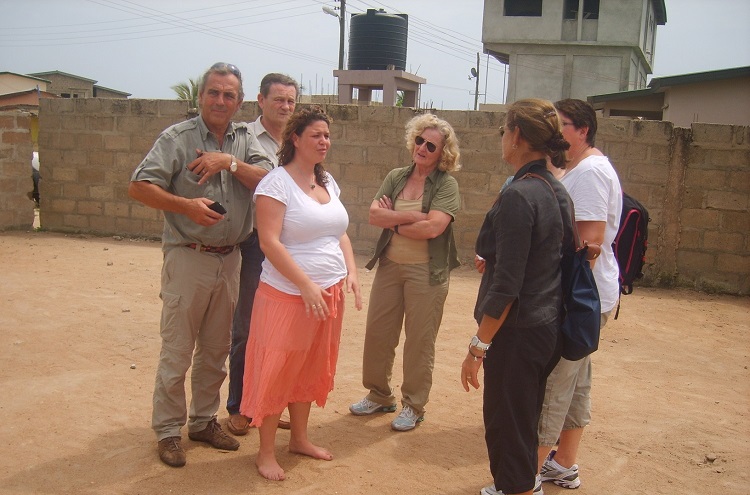 Who We Are
ELGAM Foundation was registered as a Non Governmental Organization (NGO) on February 04, 2009 as a subsidiary and in partnership with LITE GJØR MYE (LGM) a Norwegian NGO who believes that the smallest amounts collected from friends, associates, other individuals and companies can help alleviate the suffering of women in rural areas in Ghana by helping them engage in small, but sustainable finance generating ventures which will enable the rural women educate their children and help them find life more worth living.
What we do
ELGAM and Lite gjør mye investigate and support finance generating ventures peculiar to the various localities and train the rural women to engage in the ventures of their choice. While in the locality, other problems discovered by ELGAM & Partners are addressed accordingly.

Partners from Norway and some of their donor-associates visit Ghana every November on vacation for two reasons: to check and verify proposed projects and inspect on-going and completed projects and be present at the commissioning, so they can interact with the local people who are beneficiaries of the organization.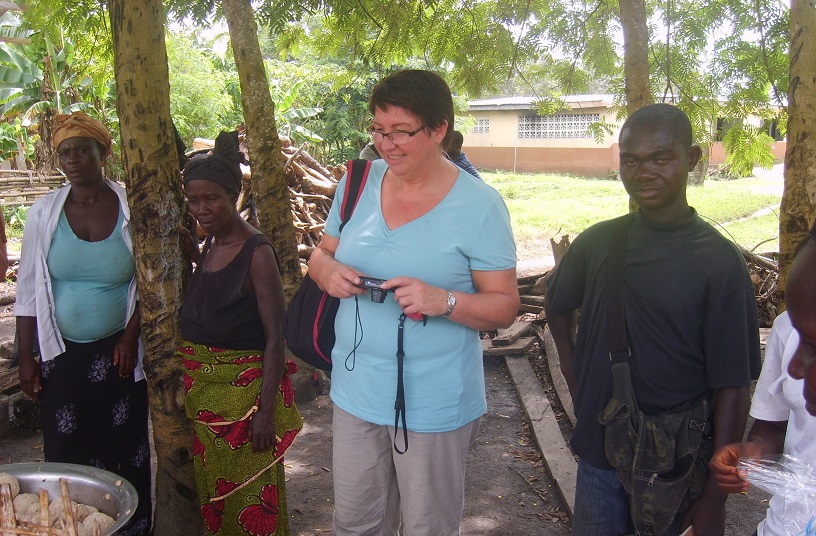 How we do it
Helping provide vocations for Communities
Project Manager visits villages, already known or unknown, interact with the inhabitants, get women together and find out what vocation(s) they will like to have a helping hand on. When all the proposals are discussed and a vocation is agreed upon, the Project Manager then carries out and writes feasibility studies detailing methodology with cost and revenue proposals factoring in sustainability plans to the Partners in Norway for scrutiny and there "No Objection". The chosen project, of course, must be finance generating and should be easily sustainable with small capital.
As a method of monitoring progress, ELGAM signs agreement with the group to repay the cost of the project over a long period of time, with a very minimal interest. This moneys when paid is used in helping other projects in the same or other areas. Where there is any other need, the NGO meets with the Chiefs, Elders and Opinion Leaders to determine how best the problem could be solved with sustainable solutions. In this way the entire community becomes beneficiaries of many projects.
Part
You Can
Play
The harvest is plentiful, but the labourers are few so what we in the
vineyard request of you out there is give a helping hand in the form
of regular small donations in cash or in kind. The "in kind" donation
can be one-time payment for a machine or equipment required at a
particular time to help a group of women somewhere.
Testimonials
What Our Donors Over the World Are Saying
You do a wonderful job with those kids that need us so much, and for the people in need all over the globe. I will definitely join you as a volunteer!
It's always a pleasure to work with these guys - they know what they want and that is why they achieve their goals. Thanks a lot for the team spirit and your work!
Their performance in the most dangerous cases was extremely successful. As a result of this collaboration, rescue mission did happen. Thanks a lot to you!
Donate Today to Help Others